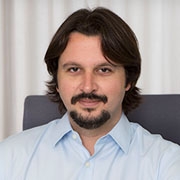 Jason Arison
Chairman
Jason Arison, third generation to the Arison family's legacy of giving, serves as the foundation's chairman since 2009. He is also a board member of Arison Investments, Matan – Investing in the Community, and the Tel Aviv Museum of Art, and is the founder of ArtPort that advances artists in a new social arena.
His previous positions included CEO of The Ted Arison Family Foundation (2007-09), and various other roles in the foundation prior to that, since 2002. Under his leadership, the foundation realizes the vision of creating meaningful social change, through strategic philanthropy and social investments. Each year, the foundation invests in a large number of organizations and projects in diverse fields of operation, including Education, Culture, Art, and Sports, Children and Youth, Population in Distress, Disabilities and Special Needs, and Health.
Jason Arison was ranked one of Forbes Israel's Top Ten Influencers in the World of Art (2012), and he received the prestigious King Solomon Award for The Ted Arison Family Foundation's support of the America-Israel Cultural Fund (AICF) (2012).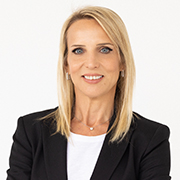 Rachel Cohen
CEO
Rachel Cohen serves as the CEO of The Ted Arison Family Foundation, a private family foundation that operates to create meaningful social change through strategic philanthropy. She is responsible for promoting social investments in organizations that focus on the fields of education, culture, art and sports, children and youth, populations in distress, disabilities, and health.
In her capacity as CEO, Rachel also takes part in leading the extensive activities of the foundation's seven vision projects: Essence of Life, Good Deeds Day, Goodnet, Artport, Ruach Tova, Design for Change, and Social Cohesion Program.
Prior to assuming this position, Rachel had served as Deputy CEO and CFO of The Ted Arison Family Foundation since 2006, overseeing and managing its overall financial activities that include social investments, grant making, vision venture budgeting, and operational capital management. Under her leadership, the foundation's finance department comprised seven professionals.
Prior to joining the foundation, Rachel had served as a CPA at BDO Ziv Haft (1996-2005), one of the leading accounting firms in Israel and was also stationed at their USA office for two years.
She is a Certified Public Accountant (CPA), and holds a BA in Economics and Accounting from Haifa University.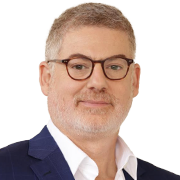 Kaynan Rabino
VP of Vision Ventures
After a decade as CEO of Ruach Tova (Hebrew for Good Spirit), Israel's home for volunteering and organizers of Shari Arison's initiative Good Deeds Day, Kaynan was appointed the foundation's VP of Vision Ventures. Previously, Kaynan held positions in social welfare and educational organizations in Israel.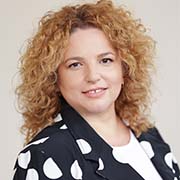 Yifat Shmuelevitz
VP Social Investments
Since joining the foundation in 2001, Yifat Shmuelevitz has served in a variety of roles, including Representative of the Grants for Organizations Division, Director of the Monitoring and Supervision Department, and Manager of the ArtPort Vision Venture Setup Team. She represents the foundation in diverse strategic and cross-sector partnerships.
She is a graduate of The Program for Nonprofit Management and Jewish Leadership at The Interdisciplinary Center (IDC) Herzliya, and The Program for Social Leadership by Kolot.